Probably on monthy you in cyberspace name Level Challenge Ice or Ice Bucket Challenge 've heard, plan interesting for sympathy and help patients A L S which the person invited a bucket of ice water on his head empty In the end, he invites three other people to the challenge, and the three invited people must pay $ 100 to the ALS Aid Foundation if they do not accept the invitation within 24 hours and do not release the video. So far, hundreds of celebrities from politicians to actors and great footballers have been invited to the challenge, who in addition to accepting the challenge and emptying the ice bucket on themselves, have also donated money to the institution to the main goal. This plan means helping ALS patients not to be forgotten. (It is worth noting that thanks to the idea of ​​the Ice Water Challenge, more than $ 100 million has been donated to the ASL Association so far.)
After a week, this challenge reached Iran and dozens of actors, singers and athletes invited each other to do this challenge and published their videos on social networks. Now, an Iranian application called Ice Bucket Challenge is a collection of Collect dozens of videos from them and allow you to easily watch Iranian celebrities get wet by downloading this application!
Some features of Iranian Ice Bucket Challenge software for Android:
* Having more than 30 videos of Iranian actors, singers and athletes
* Being offline and not needing internet access
* Ability to search between videos by name
* Simple user interface
To download the Iranian Ice Bucket Challenge application from Usroid and see the names of the people in it , refer to the following.
Note: The Ice Bucket Challenge app is offline and does not require an internet connection to display videos!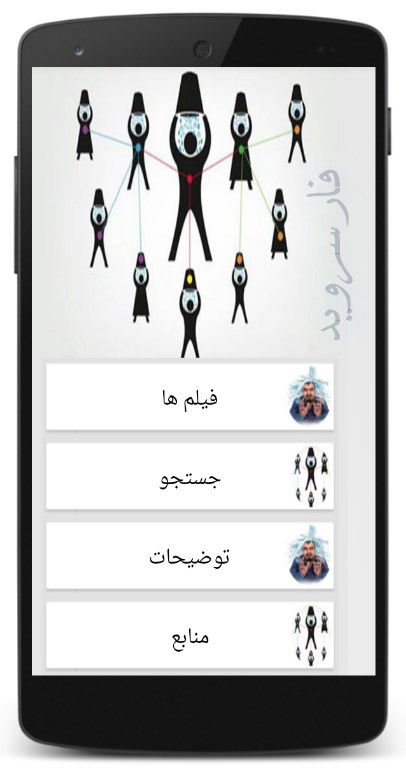 Names of people whose video is available in this application: Mahnaz Afshar – Ali Karimi – Leila Blockat – Bahram Radan – Mohsen Yeganeh – Fatemeh Motamed Aria – Hadith Miramini – Maziar Fallahi – Niousha Zeighami – Peyman Maadi – Reza Attaran – Taraneh Alidosti – Reza Sadeghi – Roya Teymourian – Sahar Dolatshahi – Sam Derakhshani – Ziba Broufeh – Shahram Mahmoudi – Sheila Khodadad – Ehsan Khajeh Amiri – Mahsa Kamiabi – Zanyar Khosravi – Farzad Farzin – Aliram Nouraei – Emad Talebzadeh – Siavash Kheirabi – Hanieh Gholami – Kikavous Yakidem – Fatim Mohsen Afshani – Majid Vashghani – Elahe Hesari – Ali Zia – Ali Ansarian